Always Winter, Never Christmas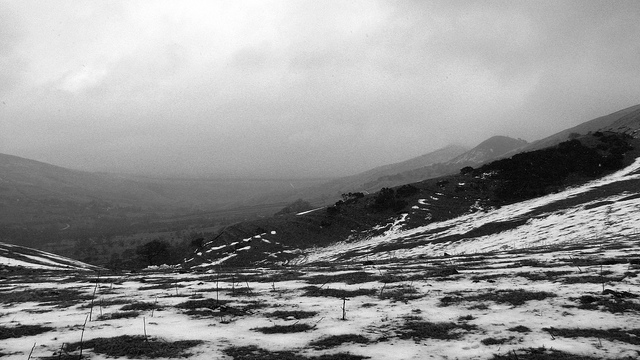 "Always winter, but never Christmas." This was the curse upon Narnia in C.S. Lewis' classic. Good writing is amazing. Lewis instantly transports us to a bleak world, but not just a bleak world–a world without hope.
His five simple words capture the timbre of a life without Christ at its center. Tim Keesee applied these words aptly to the world of missions and unevangelized regions in his worthwhile DVD series, Dispatches from the Front. Narnia is not the only place with that curse.
Celebrating Christ's birth in the midst of a bleak, sunless winter brings hope and joy. Many days it can make the unpleasant pleasant. Memories of caroling and freezing till I hurt…and having a great time still warm me many years later. Or bird hunting with my brothers on a blustery, biting Christmas Eve and returning to a cozy house, a warm meal, and the excitement that accompanies that night.
Yet sin has made a mess of everything. Not one corner of our lives is safe from its reach. Misery, sin's offspring, is part of our very existence. Unemployment. Bankruptcy. Cancer. Pain. Betrayal. Heartbreak. Death. Burning tears are no surprise. Instead tears are an expected, albeit unwelcome, visitor. One that visits far more frequently than we care to think about.
Many have cling to a "prosperity gospel" trusting that God will guarantee us a pain-free life with wealth and popularity if they have enough faith. Yet, Christ told us to expect the opposite.
Remember the word that I said unto you, The servant is not greater than his lord. If they have persecuted me, they will also persecute you; if they have kept my saying, they will keep yours also.
John 15:20
The gospel of Christ is much more grand. Our sin has brought misery. Sin has brought has brought winter to our lives. Jesus offers enduring peace and joy in the midst of misery. Greatest of all, He offers hope.
Join us the next few days as we learn how as a Christian we never have to experience "always winter, but never Christmas."